We've selected
as your local Children's Miracle Network Hospital.
Asante Rogue Regional Medical Center
Medford, Oregon
Asante Rogue Regional Medical Center in Medford, Oregon is a 378 bed full service hospital that offers the communities of Southern Oregon and Northern California advanced medical and surgical care as well as specialty support outpatient services.
Recent Local News
Read More
View More Stories
How Your Dollar Helps Patients at
Asante Rogue Regional Medical Center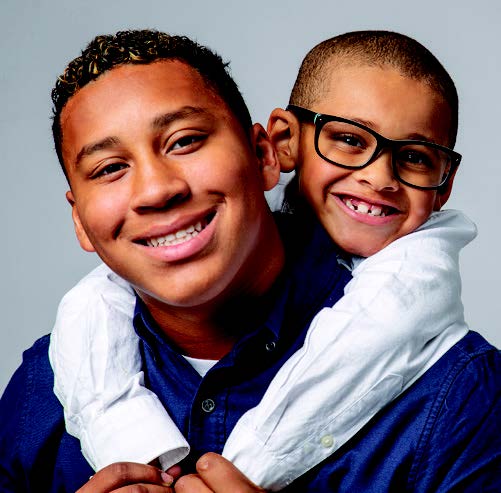 Advancement Services
For Kids LikeEli and Shane
When brothers Eli and Shane wereejected from the off-road vehicle they were riding in, they flew nearly 35 feet. Fifty-four cents of every dollar provide advancement services to support physical and programmatic excellence to deliver the best possible patient outcomes including the trauma and burn care the boys received while they were in the hospital.
Asante Rogue Regional Medical Center located in
Medford

, OR

Rogue Valley Medical Center (RVMC) houses a neonatal intensive care unit, a pediatric unit, and the only pediatric cancer specialist between Portland and San Francisco. The hospital Emergency Department is the region's pediatric trauma center. RVMC has the only Maternal Fetal Medicine Clinic between Eugene and Sacramento. The hospital also operates a unique child development services program offering special therapies and education for children with developmental disabilities. Treats approximately 1,450 children a year.
Start a Fundraiser
Help make miracles happen for local sick and injured kids in your community by creating your own fundraiser! You'll feel good knowing that your celebration or event is helping heal even the tiniest of patients.
Help Us Build a New Children's Hospital!
Asante Rogue Regional Medical Center provides specialty pediatric care to nine counties in southern Oregon and northern California -- by donating, you can help us build our new children's hospital-within-a-hospital. This project will transform the quality of care for our most vulnerable patients and give local families peace of mind through the availability of close-to-home, compassionate treatment.
Help Now
Show You Care
Get a free Miracle Band to represent the more than 10 million kids who enter a Children's Miracle Network Hospital for treatment every year.